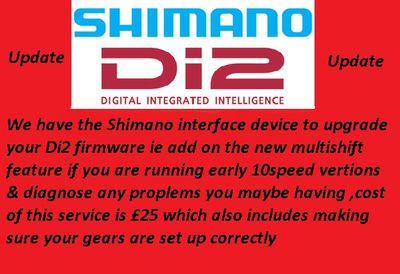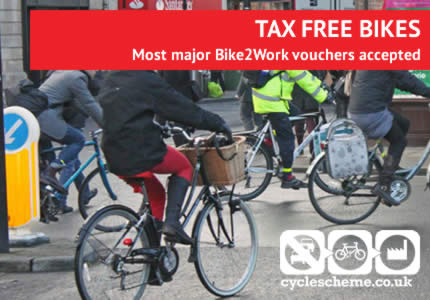 #t is with much regret that that Websters Cycles has been forced to close due to Covid and will not now re-open until December 28th (or maybe even Jan 3rd ) . Please do consider using our website which will continue to operate under these testing times. Your business is very much appreciated & to combat this forced closure there will be many bargains to be had. Merry Xmas to you all.Stay safe,wear a mask.

OUR WEBSITE IS STILL OPEN FOR BUSINESS & MOST ITEMS WILL STILL BE SENT OUT ON A NEXT DAY SERVICE IF YOU ORDER BEFORE 11AM ON WEDS 22ND DECEMBER
THERE ARE SOME DELAYS IN THE COUNTRY DUE TO STAFF BEING ABSENT DUE TO COVID

Pop down to our store we have good stock of Specialized Hybrids and Mountain bikes as well as Diverge and Allez road bikes all shown on this website.
We currently have some savings on most of our Electric range
We still operate a one or two in at a time policy and kindly request that you wear a mask/face covering to help stop the spread of coronovirus.
Workshop is operating as normal
Bike Stock 26/1/22
BIKE SALE IS NOW ON WITH MOST 2021 MODELS ON OFFER PLEASE BROWSE OUR SITE
We have good stock of Specialized Rockhopper Mountain Bikes
A small selection of Childrens Frog bikes as well as the New Specialized Jett kids
Specialized Hybrids Sirrus and Sirrus X ..all in store
We all so have a few Specialized Diverge Gravel bikes & currently most sizes in the Specialized Allez road bike was £799 now on offer at £699 ( beat the increase new 2022 stock will be at £899)
We are now accepting Cycle scheme vouchers but all bikes will be at the original rrp
Websters Cycles are still operating on a locked door policy. It works for us due to staff shortages & enables us to limit the amount of people in the shop at any one time. We operate a very strict one or two in at a time policy. Face masks must be worn We insist that you keep a safe distance of 2m from our staff & please use the sanitizing gel provided if you are going to touch anything.We are very strict on this.
Websters have always offered mail order and this is continuing.Most mail order is still getting delivered next day from sending if it's large enough to warrant a courier service. If there is a bike please consider ordering it online for click and collect.
Stay safe everybody, keep washing your hands ,pop by (or mail order)& pick up a cannister of Bamboo Wipes at £2.99 their cheaper than any other Alcohol wipes i've seen.
Current Standard Brompton Stock - As at 26/1/22
BROMPTON -
M6L Electric-Black £3020/ NOW ON SALE £2700
M6L Electric -Turkish Green £3020/NOW ON SALE £2700
Either of above fitted with rear rack add £100

BLACK EDITION Bikes Now In Stock

M6R Flame Lacquer/Black Black Edition £1700
M6R Black Lacquer/Black Black Edition £1700
H6R Flame Lacquer/Black Black Edition £1700
H6R Black Lacquer/Black Black Edition £1700
S6R Flame Lacquer/Black Black Edition £1700
M6R Gloss Black Black Edition £1495
M6R Gloss Turkish Green/Black Black Edition £1495
H6R Gloss Black Black Edition £1495

Standard Bromptons
M6R Racing Green £1450
H6R All Black £1450
S6L All Black £1395 SALE £1295 !
H3L Tempest Blue £1345 SALE £1195 !
H3L Cloud Blue £1345 SALE £1195 !

All L Models (just Mudguards) can have a rack fitted for a extra £100
h2> Looking for the ideal bike for use in the city or for traveling, then consider a Brompton. This iconic British made brand maybe just what you are looking for. Great to ride yet folds up small enough for hopping onto trains & buses or storing where space is an issue, even under your work desk. Pop in store for a test ride. Current Brompton Folding Bikes StockClick Me Click Me
Click Me
Above stock correct as of 26/1/22
Brompton Electric Demo 6 Speed Instore - Pop along for a test ride.
We also keep in store a Demo, M & H type.